Our Factory Trained Staff
has over 75 years combined experience in the marine industry, and is ready to assist you! We are a Premier Level Mercury Marine Dealer with Factory Certified and MASTER Technicians on Staff!

---

We offer a full line of Mercury Outboards, Mercruiser Stern Drives, Parts and Service.


We also service Mercury Jet-Drives, and Mercury Racing.

---

17 Apopka Ave. Greenville, SC 29609

(864) 421-0444

To Contact Us: Click here for Contact Us Page



Mercury Marine Service CSI Award Winner- FIFTEEN Consecutive Years (2008-2022)!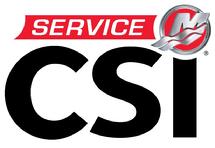 Mercury Marine Service CSI Award Winner for FIFTEEN Consecutive Years (2008-2022)
Mercury Marine's Service CSI Program measures the satisfaction of consumers after having service work performed on their Mercury outboard or Mercruiser Products. European Marine has been awarded the Service CSI Award for the last

FIFTEEN

Consecutive Years for its ongoing commitment to providing exemplary customer service based on the responses of customers who had warranty work performed at the dealership during the past year. A total of 73 Mercury dealers qualified for the Service CSI Award for 2008, 91 in 2009, 104 in 2010, 87 in 2011, 97 in 2012, 63 in 2013, 86 in 2014, 125 in 2015, 144 in 2016, 206 in 2017, 234 in 2018, 268 in 2019, 251 in 2020, 256 in 2021 and 229 in 2022..

The CSI score for each dealer is kept and monitored by Mercury Marine. After warranty work has been completed, Mercury sends out a Service CSI survey to the consumer, asking him or her to rate the service received....

Tracking Service CSI Scores allows Mercury to evaluate the effectiveness of its individual dealers and of its own policies and training programs. Dealerships that score high in Mercury's Service CSI Surveys are then chosen for the award.